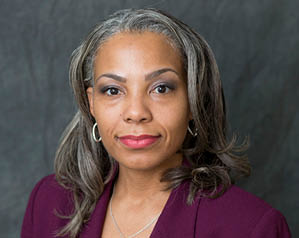 Tonya Davis, PhD, LCPC
Clinical Training Director
Tonya Davis is a licensed clinical professional counselor (LCPC) in Illinois and a clinical training director with Northwestern University. Davis is a national certified counselor (NCC) with the National Board for Certified Counselors (NBCC).
Davis has a PhD in counselor education and supervision at Northern Illinois University in DeKalb, Illinois. Her master of science in clinical mental health is also from Northern Illinois University.
Research and scholarship interests include unconscious bias, hidden bias, the clinical supervisory relationship, familial resilience, crisis and trauma, familial systems, couples, family therapy, and social justice.
Davis has taught at Northern Illinois University at the undergraduate, graduate, and postgraduate levels offering courses including Counseling Skills and Strategies (Team Approach), Counseling Practicum, Multicultural Diversity, and many others in face-to-face, hybrid, and online formats. Davis is currently teaching Cultural Diversity in Counseling for Counseling@Northwestern within The Family Institute.
Davis has been a staff therapist within private practice for the last six years, and she has more than a decade of direct professional counseling experience working with adults, children, adolescents, couples, individuals, and families. Her various counseling experiences include agency work with a drug and alcohol facility and crisis intervention and stabilization for four local hospitals. Her areas of clinical specialty include cultural issues; gender identity issues; crisis and trauma; couple, family, and parenting issues; Christian counseling; depression; anxiety; grief; and loss.
Davis is a member of several professional organizations including the American Counseling Association (ACA), the Association for Counselor Education and Supervision (ACES), and the Illinois Counseling Association (ICA).
Davis has provided ongoing contributions via conference presentations on teaching, supervision, navigating tension in a multicultural classroom, empowering black males and academic resilience, and more.
Davis has most recently written a book chapter titled "The Economics of Developing Resilience with Families in Need: A Strengths-Based Approach," which appears in the Handbook of Strengths-Based Clinical Practices: Finding Common Factors. The book, which is in process for 2016, is edited by Jeffrey K. Edwards, Andy Young, and Holly J. Nikels, and will be published by Routledge Press.