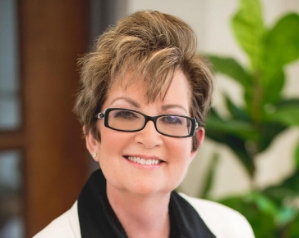 Dr. Donna Mahoney, PhD, LCPC
Core Faculty/Counseling On-Ground
Donna Mahoney, Ph.D. is core faculty member at the Family Institute at Northwestern University. She has an extensive background involving teaching, clinical practice, supervision, and mentoring. Dr. Mahoney's research interests include anxiety disorders, obsessive-compulsive disorder, and systemic approaches to understanding these disorders. Dr. Mahoney mainly incorporates approaches that emphasize empathy, while centrally drawing from psychodynamic approaches and issues relevant to self development.
Recent Presentations and Publications:
Mahoney, D. (2022). Conceptualizing and Treating Suicide and Self-Injurious Behaviors (Grand Rounds, Family Institute, May 10, 2022)
Mahoney, D. and Luzzi, T. (2021). The integrative treatment of specific phobias: Combining cognitive-behavioral and self psychological interventions. [Manuscript submitted for publication]. Clinical Psychology Department, National Louis University.
Mahoney, D., Rickspoone, L., and Hull, J. (2016). Narcissism, Parenting and Complex Trauma: The Emotional Consequences Created for Children by Narcissistic Parents. Practitioner-Scholar: The Journal of Counseling and Professional Psychology, 5 (1), pp. 45-59.
Mahoney, D. and Markel, B. (2016). An integrative approach to conceptualizing and treating complex trauma. Psychoanalytic Social Work, Vol. 0, No. 0, 1-22. Mahoney, D. M. (2016) Editorial Remarks, submitted to the Journal of Clinical Case Studies. Journal of Clinical Case Studies 1(2).