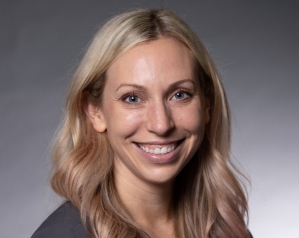 Jennifer Gess, PhD, LMHC, LCPC
Clinical Training Director/Assistant Professor
Dr. Jennifer Gess (she/her/hers), PhD, LMHC, LCPC, is a Clinical Training Director and Assistant Professor at the Counseling@Northwestern program through the Family Institute at Northwestern University. Her commitment to empowerment and social justice for those who identify as queer and transgender is central to her pedagogy, clinical engagement, scholarship, and service. She is licensed in Idaho and Washington and has worked as a licensed counselor for over ten years specializing with queer and transgender children, couples, and families. Dr. Gess is currently completing certifications in Sex Education and Sex Therapy through the American Association of Sexuality Education, Counseling and Therapy. Additionally, she is currently engaged in research on challenges and resiliency queer and transgender families experience.
Recent Presentations and Publications:
Gess, J. & Destler, D. (in-press). Multicultural and social justice counseling competencies: Clinical supervision. In K. Butler & M. Ratts (Eds.), Multicultural and social justice counseling competencies: A blueprint for the counseling profession (pp. __). American Counseling Association. (word count: 8,666)
langellier, k. & Gess, J. (2021). LGBTQ+ students and mental health. In C. McGill & J. Joslin (Eds.), Advising Lesbian, Gay, Bisexual, Transgender, and Queer College Students (pp. 118-137). Stylus Publishing. (word count: 6,996)
Gess, J. (2021, June 10-13). Building community with parents of transgender, non-binary and gender diverse children [Conference session]. American Association of Sexuality Educators, Counselors, and Therapists (AASECT), Remote. https://www.aasectannualconference.com/
Sierra, M., & Gess, J. (2021, June 10-13). Strategies for becoming culturally responsive counseling professionals [Conference session]. The Association for Multicultural Counseling and Development (AMCD), Remote.
Whitman, J., Gess, J., & Susik, K. (2021, April 16). RCT and relationships between queer ciswomen [Webinar]. Association of Counseling Sexology and Sexual Wellness (ACSSW) 2021 Webinar Series: The Fundamentals of Sexual Wellness for Mental Health Professionals.
Gess, J. (2020). Transgender-affirmative parenting: Practicing pronouns. In J. Whitman & C. Boyd (Eds.), Homework Assignments and Handouts for LGBTQ Clients: A Mental Health and Counseling Handbook (pp. 246-253). Routledge. (word count: 3,117)