Online Master of Arts in Counseling

Online Master of Arts in Counseling

Online Master of Arts in Counseling



Counseling@Northwestern is the CACREP-accredited online Master of Arts in Counseling Program from The Family Institute at Northwestern University. The program prepares you to become a self-reflective clinical mental health counselor. With a rigorous curriculum focused on theories and evidence-based practices, Counseling@Northwestern blends live classes and asynchronous activities with clinical field placements at faculty-approved sites.
Students with an undergraduate degree in psychology may enter the Standard Program, while those without previous clinical experience or a psychology degree begin with the Bridge to Counseling Program, which introduces foundational concepts in introductory classes.
Complete the program in as few as 18 months full time or in 36 months part time.
Curriculum Highlights
24 graduate-level courses
200 -hour practicum
600 hour internship
In-person immersions
Child and adolescent specialization available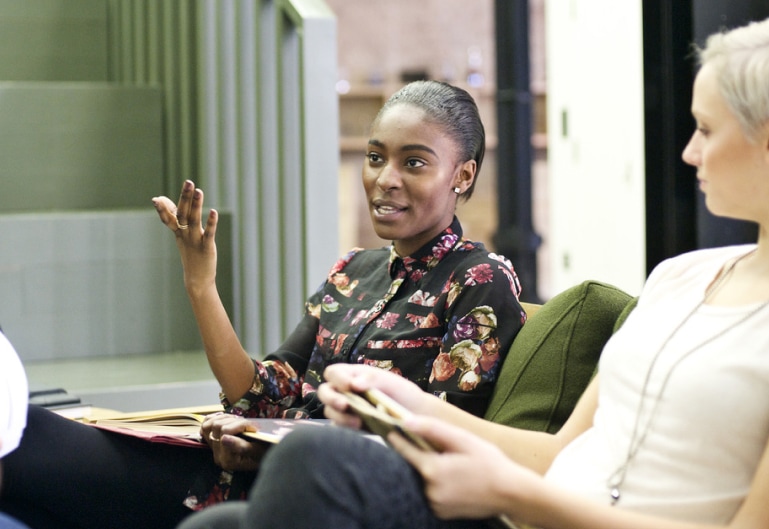 The Online Experience
Counseling@Northwestern is a highly collaborative program. You will connect with your peers, professors, and other counseling professionals during online classes, in-person immersions, and clinical training experiences near your community. As a student in the online program, you will:
Reflect on your strengths and experiences as you study key concepts alongside other students with diverse perspectives.
Learn directly from Northwestern University faculty who are practicing counselors.
Apply what you've learned to provide direct counseling services to clients in need.
Celebrate your development by attending Counseling@Northwestern's graduation ceremony.
Help Communities Thrive with an online Master of Arts in Counseling at Northwestern University