American Counseling Association (ACA) 2017 Conference (Day 2 Recap)
The American Counseling Association (ACA), the professional and educational organization representing professional counselors across diverse practice settings, held its 65th annual conference from March 16-18 in San Francisco, CA. The event provides counselors with an opportunity to network and learn from practitioners conducting critical research within the field. From neuroscience, adoption, addiction recovery and multicultural mentorship—read on to get a glimpse into some of the workshop topics that our team took part in on the second day of the conference!
March 18 Conference Highlights:
Creating a Neuroscience Agenda for Counseling Research
Dr. Eric Beeson, Thom Field, and masters candidate Babatunde (Tunde) Aideyan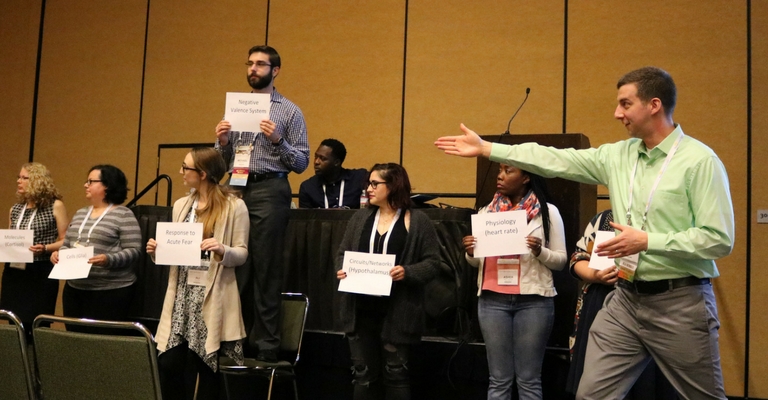 Dr. Eric Beeson and Counseling@Northwestern graduate student Tunde engage audience participation in building a Research Domain Criteria (RDoC) pyramid by depicting the physical hierarchy using volunteers who depict each area within a system.
IAAOC Research Carousel on Addiction and Offender Issues
Each of the research projects depicted below addresses mental health counseling issues, techniques and outcomes for people challenged with addiction.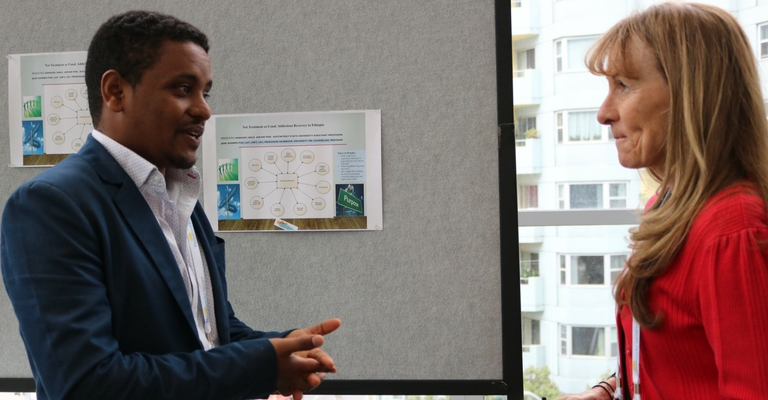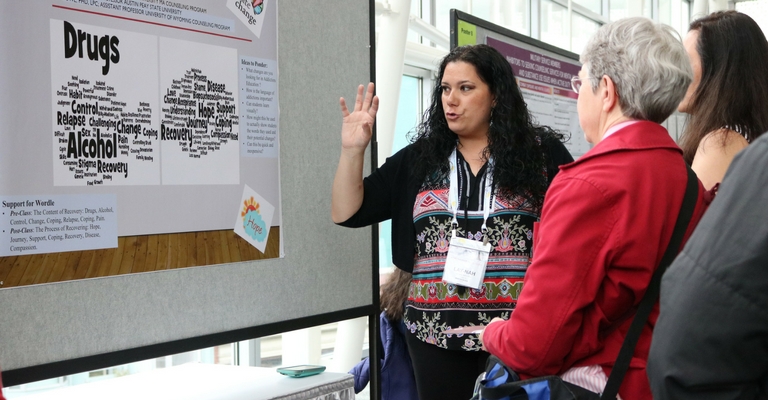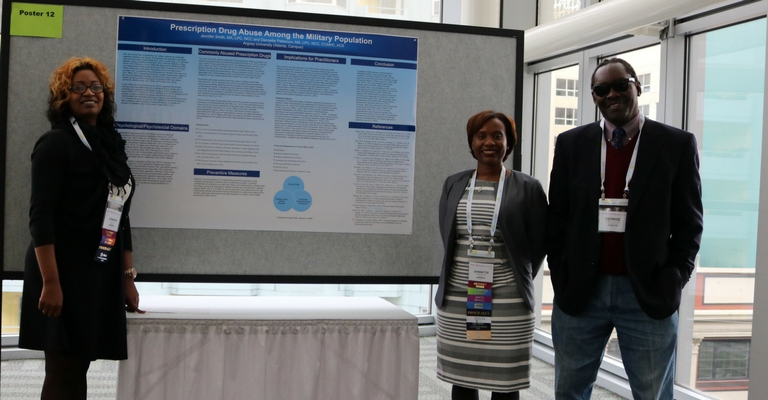 Adoptive Families' Journey of Healing: A Filial Approach
Doctoral candidates at Sam Houston State University, Jasandra Lourdes Oeffinger and Danielle Marks.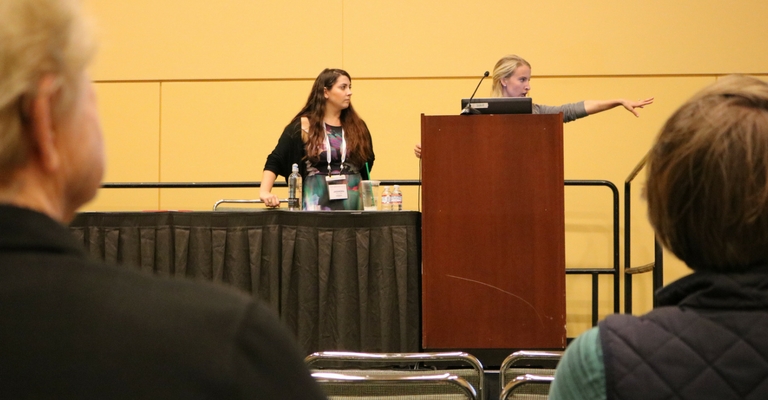 Oeffinger and Marks discuss child-parent relationship therapy (CPRT) as an adoption-competent intervention method for counseling adopted individuals and their families.
Multiculturalism and Mentorship: Moving Beyond Marginalization
Dr. Kim Lee Hughes and Dr. Michael Brooks
Dr. Lee Hughes and Dr. Brooks discuss the necessity of multicultural competence when developing mentorship relationships and of providing recommendations for sourcing and building mentor/mentee relationships with experts of diverse genders, races, ethnicities, and backgrounds to help young counselors develop.
The Association for Multicultural Counseling and Development (AMCD)
Dr. Kimberly N. Frazier
We met up with Dr. Kimberly N. Frazier, president of the Association for Multicultural Counseling and Development (AMCD) to discuss the group's successes in the last year as well as some of the initiatives she has spearheaded for the 2016—2017 year. During the ACA conference, the AMCD was awarded with 11 scholarships for students engaging in research and multicultural leadership.
Want to read more about our time at the 2017 ACA Conference? Visit our Day 1 Event Recap!