Clinical Mental Health Counseling or Counseling Psychology?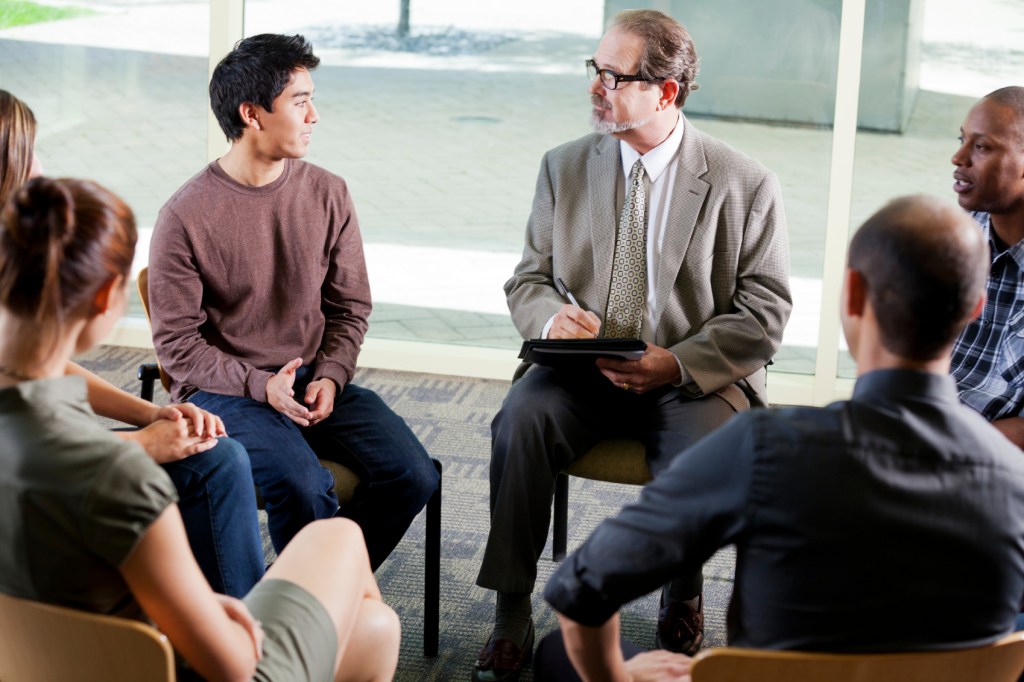 You've decided your skill set would be best utilized in a career dedicated to helping others. Choosing a specialty can be difficult, and oftentimes students are faced with the choice between clinical mental health counseling and counseling psychology. The line between the two professions appears to be blurred, making it difficult to determine the differences between clinical mental health counseling graduates and counseling psychology graduates. If you're undecided, this post will help you decipher the similarities and differences between the two graduate school paths.
Careers. One of the most confusing aspects of the differences between clinical mental health counseling and counseling psychology is their work settings. Actually, both types of counselors work in very similar settings. They often provide the same types of services, such as the diagnosis and treatment of mental health concerns; treatment of personal problems and other developmental concerns; substance abuse treatment; family and child concerns; and couple and marital counseling. They also work in similar settings, including outpatient clinics, nonprofits, private practices, residential treatment facilities, and hospital settings. So the differences are more about the curriculum, educational requirements, and licensure. However, another difference is one's ultimate career goal. Because clinical mental health counseling is a terminal degree, those seeking this program tend to be interested in direct post-master's clinical experience. Those seeking a counseling psychology degree are typically ultimately interested in earning a doctorate in psychology.
Curriculum. The differences between the two programs are clearly seen in their curriculum and training emphasis. Typically, counseling programs are either CACREP accredited or CACREP aligned. As a result, they reflect a nationally endorsed set of standards that emphasizes human growth and development, multiculturalism, group work, career development, and ethics. Additionally, faculty members in counseling programs tend to have doctorates in counselor education and supervision making them experts in teaching and supervision. Faculty in counseling psychology programs are more likely to be researchers and clinicians. These programs tend to follow APA standards so they have an emphasis on research, psychopathology, and assessment. They often use what is referred to as the scientist or practitioner model. While individual programs vary, in general, it could be said that counseling programs treat mental health disorders from a strength-based and development emphasis while counseling psychology programs emphasis is on the medical model.
Education requirements. Different schools have different criteria for admission so it is wise to check each school's specifications. For both career paths, most schools require undergraduates to finish basic coursework in psychology or a bachelor's degree in psychology or a related field, and obtain fieldwork or volunteer experience. Master's programs often require transcripts from postsecondary institutions and Graduate Record Examination (GRE) test scores. Both careers require the time it takes to earn a master's degree. On average, this means two to three years and 60 semester hours of coursework to complete a degree. For many counseling psychology programs, the master's degree is seen as a degree linked to a doctoral degree in psychology where the clinical mental health counseling degree is a terminal degree often leading directly to practice.
Licensure. It is important to note that licensure requirements differ from state to state. Graduates from both programs typically seek a license as a clinical mental health counselor; however the specific name of this license also varies from state to state. All states have education, experience, and examination requirements in order to obtain a license. It is important to check to see that the specific curriculum of a program meets the state's licensure requirements.
Career outlook and salary. Master's-level counselors, whether from counseling psychology or clinical mental health counseling programs may have a bright future with growth surpassing other occupations. According to the Bureau of Labor Statistics (BLS), mental health counselor jobs are expected to grow 20 percent from 2014 to 2024. Graduates from both clinical mental health counseling and counseling psychology programs work as mental health clinicians.
Clinical mental health counseling and counseling psychology are two similar graduate programs with subtle differences. When deciding between the two programs, it's the nuances—developmental models and medical models—that make the difference. Either way, you'll find yourself in a specialty where helping others is paramount and your skill set is put to use improving society.