Maintain Your Body and Mind Through the Season of Transition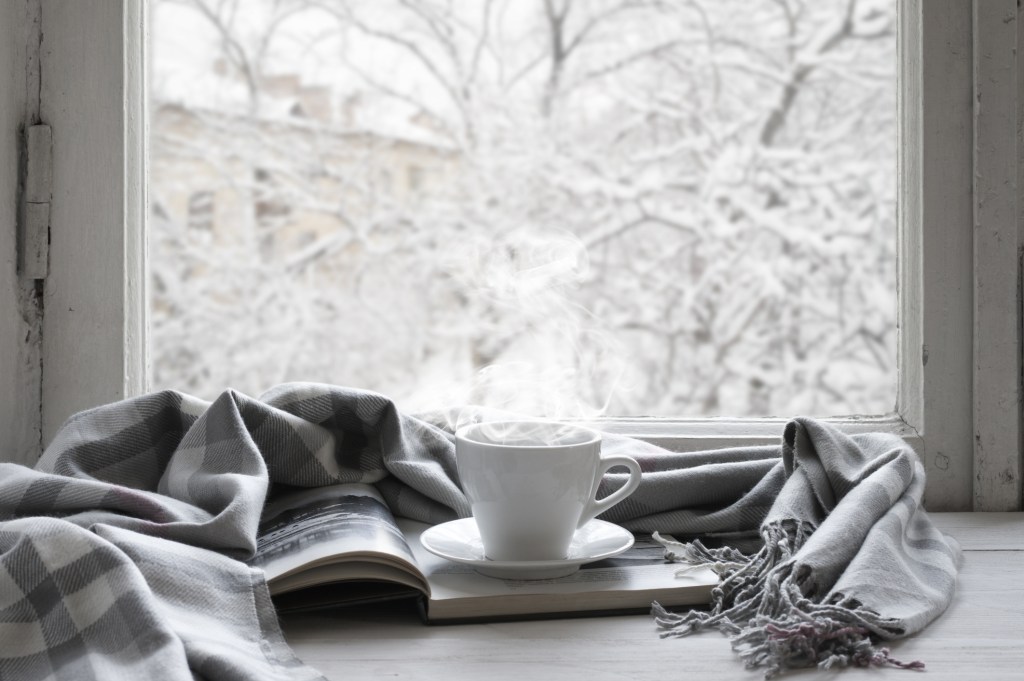 Seasonal transitions can be difficult for many reasons and can have an impact on your mind and body, often referred to as stress. If you live in a cold climate, the shift from fall to winter means fewer daylight hours and more cold days. It also means shifting into the holidays, a brand-new year, and flu season. The following tips can help you focus on your mind and body during stressful seasonal transitions.
Holiday Stress
The holiday season brings joy, laughter, parties, and, unfortunately, stress. Although people enjoy seeing family and friends and attending celebrations during the holidays, this time of year is commonly associated with stress. Statistic Brain reported that nearly 50 percent of people said that holiday stress negatively impacts them and has resulted in fighting with people close to them. Learning how to identify stressors and manage stress in healthy ways can decrease the negative impact stress has on your life. For some people, holiday stress is linked to family issues, financial constraints, or feeling over-committed. Think about what holiday-related factors result in increased stress and take steps to resolve them or to decrease the amount of stress you experience when exposed to the stressor.
Healthy Mind: Meditation is a great way to manage different kinds of stress. Meditating can calm your mind and teach you to slow down your thought process. A lot of stress can be traced back to overactive and accelerated minds. Check out this 30-day meditation challenge. If you experience holiday-induced financial stress, create a budget and stick to it. Gift-giving can get out of hand. So if you want to give gifts, remember to give thoughtful and creative gifts that fit into your budget. Also, work on scheduling your holiday celebrations in a way that does not lead to over-commitment (it is OK to say no to some events). If you plan on drinking alcohol at holiday parties (or any party, for that matter) have a designated driver ready to go. Family stress can be addressed by having calm conversations with family or by talking with a counselor.
Healthy Body: Plan meals before attending holiday parties. Many people become concerned with unhealthy weight gain and ingest high-calorie meals at parties. To avoid overeating, eat a balanced meal before the party and leave room to mindfully nibble during the party. Remember to continue a regular exercise routine consisting of cardiovascular workouts and strength training for a balanced body and mind.
Celebrating the New Year
The conclusion of a calendar year comes with reflections of the past 365 days, as well as hopes and dreams for the year to come. Reflecting on the past can result in reliving fond memories and also feeling regret for what we haven't accomplished or for mistakes we made. Thinking to the future gives us a clean slate to create new memories and to work on decreasing similar mistakes. A new year symbolizes the passing of time, reminding us of the importance of healthy relationships and providing us space to plan for the future. Close to 45 percent of Americans make New Year's resolutions — with weight loss, organization, financial planning, living a healthy lifestyle, and smoking cessation cited as the most popular. Nearly half of the people who create New Year's resolutions give up on their goals within six months or less. Use these tips to help yourself stay on track with achievable goals.
Healthy Mind: Set yourself up for success by creating SMART (specific, measureable, attainable, realistic, and time-sensitive) goals. Give yourself a window to accomplish your goals. For example, if you have a goal to start an exercise plan, commit to attending a group fitness class two to three days a week for the first month of the year. You can increase the amount you exercise as you become confident in your new goals. Also, realize that setbacks are common. Forgive yourself for having a setback and continue moving forward. If you have regrets about something from the past year, work with a counselor to learn from your past and to create a plan for the future.
Healthy Body: Three of the five most popular goals listed above relate to healthy living. Talk with your health care provider to learn the best way to take steps to improve your health (even the healthiest of people can make changes to live a healthier lifestyle). You can also talk with a dietitian for healthy eating advice, a certified personal trainer for exercise recommendations, and look at U.S. Department of Health and Human Services' site for help with smoking cessation.
Surviving Flu Season
People dread flu season, and they dislike it even more if they come down with the illness. The Centers for Disease Control and Prevention estimates that more than 31 million patients visit their doctors each year due to the flu, and 5 percent to 20 percent of Americans will become sick with the flu. You can take daily steps to try to refrain from spreading germs, like washing your hands often with soap and water, avoiding sick people, staying home if you become sick, and covering your mouth and nose with a tissue when you cough and sneeze.
Healthy Mind: You can decrease your level of stress related to flu season by preparing ahead of time. Keep a health kit handy that includes tissues, sanitary hand wipes, and bottled water. Also take additional precautions when in germy environments like the gym or grocery store. Be sure to wipe off gym equipment and shopping carts with wet wipes. This can give you peace of mind that you are touching a clean surface.
Healthy Body: The CDC recommends that anyone older than six months should have a flu shot. Receiving a vaccination is a personal decision and should be discussed with your physician. You can also keep your body healthy by maintaining a regular exercise program, drinking plenty of water, and maintaining a healthy diet.
Seasonal Shifts
Seasonal shifts are accompanied by changing weather, increased allergens, and changes in activity levels. According to the Asthma and Allergy Foundation of America, nearly 50 million people in the United States suffer from allergies, and many of those people suffer from outdoor allergies (grass, mold, and trees, for example). This can lead to people increasing time indoors and decreasing outdoor activities. Cold weather can decrease the desire to be active outside, too. However, sometimes remaining indoors can also trigger allergies (pet dander and dust can play a factor) and affect health in other ways. Fluctuation in temperatures can influence people's desires to be outside, and this can decrease people's activity levels as well.
Healthy Mind: Prepare yourself for seasonal shifts by safely enjoying sunshine on warm days and thinking about the fun things cooler days have to offer (like hot chocolate and building snow people). It is good to be aware of seasonal patterns of mild depression and take steps to alleviate potential symptoms by creating a strong support system and using coping skills like journaling, exercising, and talking with friends or a counselor.
Healthy Body: Researchers from the Journal of Pharmacology & Pharmacotherapeutics suggest that exposure to direct sunlight can help your body produce vitamin D, which is essential for absorbing certain minerals in the body. If you are in a climate with limited or no sunshine, talk with your health care provider about vitamin D supplements. If you suffer from indoor/outdoor allergies, you can also talk with your health care provider about allergy medications to ease your symptoms. Also, do your best to avoid allergens when possible. Protect yourself from the elements by dressing in warm clothing that covers your face and hands in cold weather and remember to shield the same areas when in extreme heat. Maintaining regular physical activity will help increase endorphins and decrease the risk for diseases. Remember to stay hydrated by drinking plenty of water year-round.
Stress is something that can hit hard during seasonal transitions. There are commonalities among the healthy mind and body tips listed above, such as diet and exercise. Maintaining a healthy lifestyle is one way to combat stress on a daily basis. Understanding your specific triggers for stress and ways you have successfully decreased stress in your own life can help you manage tough times. Remaining aware of mind and body health will help you combat stressors that come your way.