Organizations Promoting Mental Health Awareness This May
"Our nation is founded on the belief that we must look out for one another—and whether it affects our family members, friends, co-workers, or those unknown to us—we do a service for each other when we reach out and help those struggling with mental health issues. This month, we renew our commitment to ridding our society of the stigma associated with mental illness, encourage those living with mental health conditions to get the help they need, and reaffirm our pledge to ensure those who need help have access to the support, acceptance, and resources they deserve."
— Presidential Proclamation from Barak Obama on Mental Health Awareness Month 2016
Organizations dedicated to mental health awareness throughout the year come to the forefront each May. During this month, they focus their efforts on reducing the stigma related to mental health by educating communities about mental illness. For this year's Mental Health Month, organizations have created many different campaigns to spread this awareness. Counseling@Northwestern is highlighting various campaigns from mental health organizations working to improve education and reduce stigma around mental illness.
American Foundation for Suicide Prevention (AFSP)
Suicide can be stopped, and the AFSP is working to encourage those who are struggling or are worried about someone they know to reach out and ask for help. The AFSP is sharing a new video series: "Voices of Hope: Sharing Our Experience with Suicide" which features individuals who have struggled with issues related to suicide.
How can you get involved?
Share suicide statistics from your state to raise awareness.
Download and share AFSP's images on social media.
Watch a live panel conversation with people who have personal experience of suicide attempts that will take place on May 23 in the Senate offices of Capitol Hill.
Be on the lookout for a USA Today editorial in New York City, Chicago, San Francisco, Washington, D.C., or Baltimore.
Connect with your local AFSP chapter to distribute brochures in your community.
Brain & Behavior Research Foundation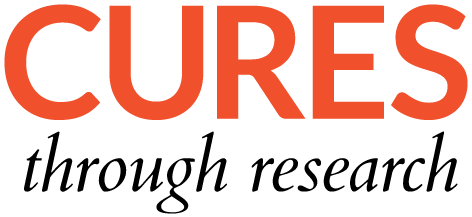 The Brain & Behavior Research Foundation (BBR) is increasing awareness around the importance of mental health research and helping reduce stigma around mental illness through its campaign "Cures through Research." Using the hashtag #ResearchCures, the BBR is promoting statistics, facts vs. myths, and other information about brain and behavior research.
How can you get involved?
Read, share, like, and comment on #ResearchCures posts.
Update your social media profile pictures with a "Cures through Research" image.
Join the conversation on social media using the #ResearchCures hashtag.
Mental Health America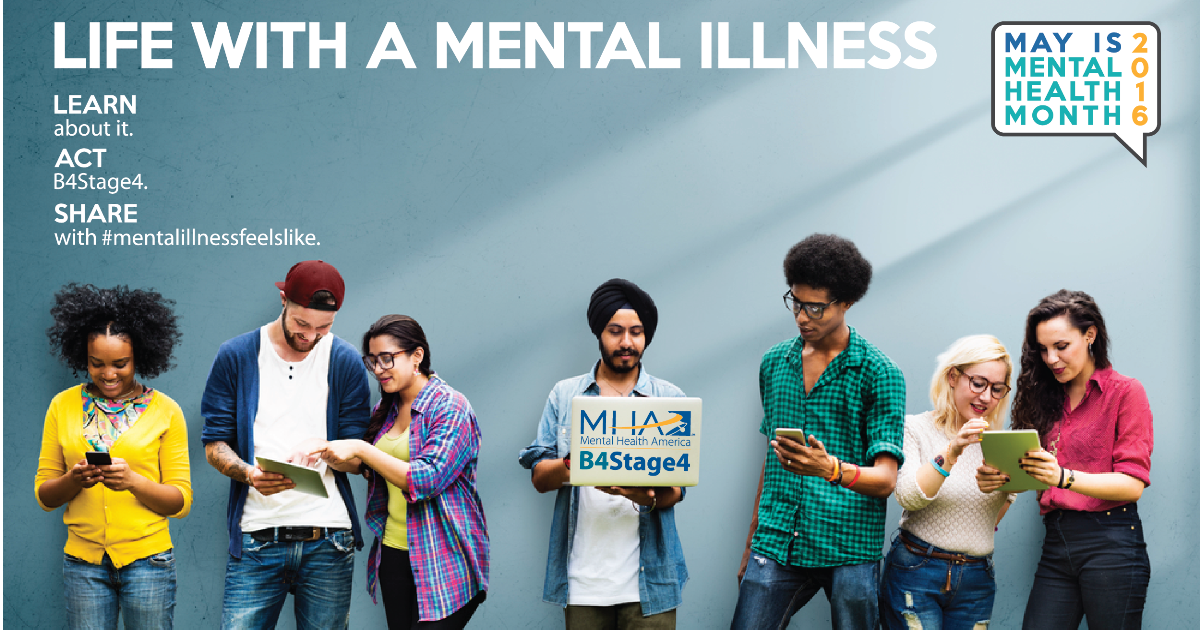 Encouraging others to share their experiences with the community, MHA's 2016 campaign is "Life with a Mental Illness" and asks individuals to post what their mental illness feels like through tweets, Facebook posts, images, or video using the hashtag #mentalillnessfeelslike. Those who wish to participate but want to remain anonymous can submit their story to MHA.
How can you get involved?
National Alliance on Mental Illness (NAMI)

For its 2016 campaign, NAMI is encouraging individuals to do their part in providing support, fighting stigma, and educating the public about mental illness. According to their Mental Health Month page "1 in 5 Americans will be affected by a mental health condition in their lifetime, and every American is affected or impacted through their friends and family."
How can you get involved?
Take the stigma free pledge to replace stigma with hope and bring education and understanding to others.
Share mental health information, facts, and graphics using the hashtags #stigmafree and #mentalhealthmonth.
Share your experience with the challenges of mental health to help encourage others to do the same and let us know that no one suffers alone.