Spotlight On: The National Association for Males with Eating Disorders
May is Mental Health Month, and, according to the National Institute of Mental Health, an estimated 43.7 million adults aged 18 or older in the U.S. were diagnosed with a mental illness in 2012. This represented 18.6 percent of all U.S. adults.
During the month of May, Counseling@Northwestern, the online Master of Arts in Counseling Program from The Family Institute at Northwestern University are raising awareness about mental illness. To do this, we are showcasing the incredible ways that different organizations work to break the stigma that surrounds mental illness. One of our featured organizations is The National Association for Males with Eating Disorders (N.A.M.E.D.).
Established in 2006, N.A.M.E.D. is the only organization in the United States exclusively dedicated to representing and providing support to males with eating disorders. Until recently, boys and men with eating disorders have received inadequate attention, support, and intervention. N.A.M.E.D. helps to fill this gap by providing information, resources, and research to this underrepresented population and their families, as well as serving as a clearinghouse for treatment providers and researchers.
In 2014, N.A.M.E.D. transitioned from a one-man operation to a viable, national organization with an active board of directors and advisory board comprised of the field's most recognized experts on male eating disorders. Under this new leadership, the organization's outreach has grown significantly.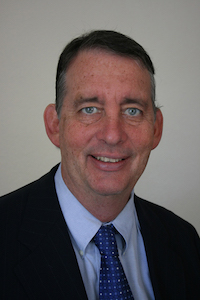 The following post was submitted by:
Leigh Cohn, MAT, CEDS
President
Northwestern ('75 MAT Secondary Education)
The National Association for Males with Eating Disorders (N.A.M.E.D.)
Leigh Cohn is the Editor-in-Chief of Eating Disorders: The Journal of Treatment and Prevention and the coauthor of more than a dozen books on eating disorders, the most recent one being, Current Findings on Males with Eating Disorders (2014).
What is N.A.M.E.D. doing to help break the stigma around mental illness?
One of N.A.M.E.D.'s key goals is to remove the stigma that males with eating disorders (EDs) experience for having "a women's disease." EDs are gender neutral. Anorexia and bulimia are the same illnesses regardless of an individual's gender. However, EDs have long been associated with adolescent girls.
Recent statistics show that at least 25 percent of individuals with anorexia or bulimia are male, as are nearly 40 percent of binge eaters. A nearly equal number of people—regardless of gender—engage in subclinical ED behaviors like binging, purging, abusing laxatives, and over-exercise.
N.A.M.E.D. wants to change public perceptions about eating disorders in order to provide better access to the recognition and treatment of non-female individuals. When it comes to ED, quite often these people are stigmatized, under-diagnosed, denied insurance coverage, and have fewer options for help.
We are starting to see some positive signs, especially within the professional community," says Leigh Cohn, MAT, CEDS, N.A.M.E.D. president. "More researchers are including males in their studies, and influential eating disorders conferences have had keynote sessions on males for the first time. Additionally, about 70 percent of specialty treatment facilities—that used to serve only women—now have men in their programs. Our website has also been posting links to media articles on males and ED, and there has been a steady increase of interest among the general public about these issues.
What are some of the initiatives N.A.M.E.D. is currently involved in?
We are still a fledgling organization, so our current initiatives are to provide up-to-date information about males and eating disorders at our website," says Cohn. "We have no specific plans for Mental Health Month, because at this stage of our outreach, every month is a call for action. We are still combining advocacy and building up participation from our board of directors and volunteers.
N.A.M.E.D. is especially active in sharing new information and articles through social media and on their website. The organization has just put together a committee to explore opportunities for conducting research through N.A.M.E.D. The group includes some of the most active clinical researchers working with males who have ED.
Ultimately, we hope our efforts lead to a widespread understanding that eating disorders are not gender specific," says Cohn. "When everyone comes to this realization, the shame and stigma of being a male with an eating disorder will no longer exist, and our job will be done.