What Can I Do With A Counseling Degree From Northwestern?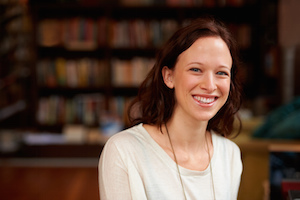 The Family Institute is a unique facility that combines therapy, academics, and research. It houses two highly selective graduate degree programs, in counseling and marriage and family therapy, conferred by Northwestern University. In addition to its affiliation with Northwestern, The Family Institute offers a range of high-quality mental health counseling services through the Bette D. Harris Family and Child Clinic. The Family Institute is committed to strengthening and healing families and individuals from all walks of life.
The Online Counseling Program
Through Counseling@Northwestern, the online Master of Arts in Counseling Program from The Family Institute, students can earn their counseling degree from Northwestern's pioneering program without relocating. This means that students can further their education and careers—learning the same rigorous curriculum from the same professors on campus—while remaining in their own communities. Graduates of the Counseling@Northwestern program leave equipped with a variety of skills to help their clients lead healthier, inspired lives.
The Skills You'll Learn
Psychodynamic theory
Psychotherapy
Group counseling
Self-reflective practice
Multicultural competency
A counseling degree from The Family Institute at Northwestern University will prepare you to pursue one of many careers in counseling:
Field of practice
Sample Counseling career
Sample counseling setting

Mental health

• Licensed Clinical Professional Counselor (LCPC)

• Career counselor

• Substance abuse counselor

• Psychotherapist

• Community counseling center

• Addiction treatment center

• Health and wellness center

Education

• Director of career services

• Director of counseling services

• Wellness center director

• Career counselor

• Clinical director

• Director of residence life

• Colleges and universities

• School settings

Agencies and businesses

• Program director

• Executive director

• Clinical director

• Nonprofits

• Youth development groups

• Hospitals

• Family services

• Government agencies
Licensure
It's important to note that some of the clinical counseling careers listed above require additional education in order to achieve licensing. While the scope of a licensed counselor's practice varies, all licensed counselors are permitted to practice clinical mental health counseling autonomously and most are allowed to diagnose and treat mental health concerns. Many also provide mental health consultation and supervision. Licensed counselors may work in agencies, private practice, and other settings. In private practice, they may accept third-party insurance reimbursement.
Requirements for a counseling license vary from state to state and include post-master's supervised clinical hours. Most require a master's degree from a program accredited by the Council on Rehabilitation Education (CORE) or Council for Accreditation of Counseling and Related Educational Programs (CACREP). While the on-campus Master of Arts in Counseling Program at Northwestern has received an eight-year CACREP accreditation, the online program is currently pending accreditation. Graduates from the Northwestern program are prepared to sit for licensing exams in all of the 50 states and the District of Columbia.
A Master of Arts in Counseling prepares students for a broad range of careers in diverse settings. And now, through Counseling@Northwestern, students can earn a master's degree from one of the country's most rigorous and prestigious programs, without relocating. This means you can advance your counseling career, while making an impact in your own community.