Counseling Awareness Month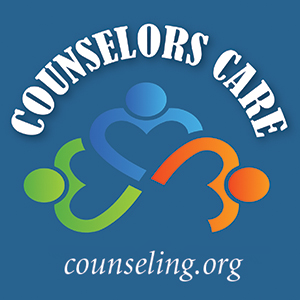 April is Counseling Awareness Month, which was established as an annual event by the American Counseling Association (ACA) in 2002. Both a time of advocacy for the profession and a celebration of the field's accomplishments, Counseling Awareness Month is an excellent opportunity for professional counselors to reach out to the public and talk about the work they do, the ways they benefit their communities, and how they have helped change—and will continue to change—society for the better. In honor of the month-long observance, Counseling@Northwestern is raising awareness about the key role counseling plays in our world—as well as the wide variety of counseling careers and counseling jobs that exist. Counseling@Northwestern invites you to celebrate the many ways passionate mental health leaders have dedicated their lives to making a difference.
How To Participate
Get involved and celebrate your profession! Whether you are a practicing counseling professional or a student in the field, there are a number of ways that you can do your part to promote Counseling Awareness Month in your community and online. Consider some of the following ideas:
Spread the Word
What does the field of professional counseling mean to you? Talk about it! Initiate a conversation with a local media outlet, a friend, or a neighbor to help spread the word about Counseling Awareness Month. The ACA website features a variety of downloadable resources—from media tip sheets and story ideas to helpful fact sheets and newspaper columns—that can prepare you to talk about the profession of counseling, as well as current trends in the field.
Get Social
Get involved on social media:

Stay informed on ACA's Counseling Awareness Month coverage by following and using the hashtag #CounselorsCare on social media.
Download, print, and fill out this sign. Take a photo of yourself holding it, and post it to any social media account. Be sure to include the hashtag #CounselorsCare in your post!
Change your profile picture on any social media account to the 2015 Counselor Awareness Month image, available for download at www.counseling.org.

Share the Faces of Counseling
Counselors are a passionate, diverse, and committed group of professionals who are dedicated to helping people from all walks of life deal with all kinds of challenges. View and share the Faces of Counseling 2015, a special counselor portrait gallery that celebrates Counseling Awareness Month.
For more ideas and information about how to get involved, visit the ACA website.
The U.S. News & World Report recently ranked mental health counseling in its list of "The 100 Best Jobs."
Professional counselors take a proactive approach to mental health, focusing on wellness, career development, and client empowerment.
Depending on the counseling career you are interested in pursuing, professional counselors have a masters in counseling degree—and sometimes a doctoral degree too. Take a look at this blog post about what you can do with a counseling degree to discover the diverse career options in the counseling field.
Want to learn more about counseling? The American Counseling Association created the following 12 Things You Should Know About Professional Counselors infographic, which highlights unique facts about today's counselors.