ACES Recap I: Educating Culturally Competent Counselors with Counseling@Northwestern Faculty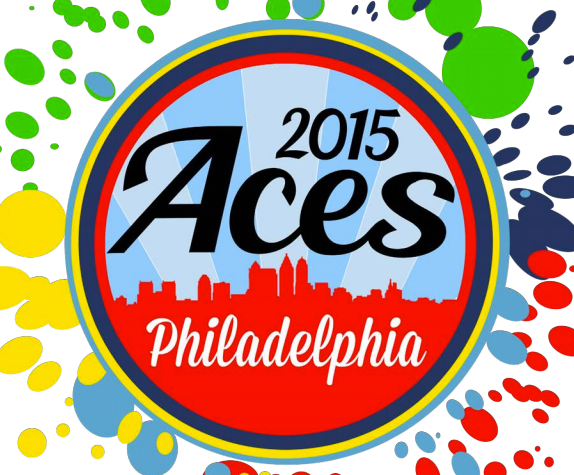 The Association for Counselor Education and Supervision (ACES)—the premier organization dedicated to quality education and supervision of counseling professionals in all work settings—held its national conference October 7–11, 2015 in Philadelphia. This year's conference theme was "ACES Leadership for Culturally Relevant Pedagogy and Practice," which was selected to encourage professional reflection on the important role ACES members have on creating, educating, and serving a culturally diverse society.
With five days of cutting-edge education from leading figures in the field—including faculty and students from Masters in Counseling programs like Counseling@Northwestern—attendees enjoyed a variety of content and had the opportunity to network extensively with colleagues.
The ACES national conference is something the counseling community looks forward to with great anticipation. A division of the American Counseling Association (ACA), ACES members are counselors, supervisors, graduate students, and faculty members who strive to improve the education and supervision of counselors in training and in practice.
They have been and continue to be trailblazers in terms of the competencies for supervision, counselor training, research, multicultural competence, and advocacy. ACES and the regional associations host conferences to highlight research and best practices in supervision and in the training of counselors. In this recap of several sessions of this year's national conference, we highlight a focus on educating culturally competent counselors, with three sessions led by Counseling@Northwestern faculty.
Roundtable Discussion: Embedding and Activating a Multicultural Lens in Your Counseling Courses
Donna Baptiste, EdD, clinical professor, core faculty, Counseling@Northwestern
Paul Pagones, MA, core faculty, Counseling@Northwestern
Nona Wilson, PhD, core faculty, Counseling@Northwestern
Shalini Lulla, graduate student
Together, this esteemed panel of Counseling@Northwestern and on-campus faculty covered multiculturalism as a cornerstone of counseling, with a focus on the urgent need for students to increase competencies in this area. They discussed how counseling programs must endorse culturally-responsive curricula—and provided tools to help instructors do just that. Such tools included a template for designing courses through a multicultural lens; a checklist to assess levels of multicultural content and process; strategies to include culturally-informed readings; and materials and methods for designing assignments to support the application of multicultural competencies.
Dr. Donna Baptiste is a core faculty member of the Counseling@Northwestern program, experienced researcher, and a senior mental health practitioner with more than 20 years of experience in the treatment of couples, families and children/adolescents.
Paul Pagones, also a core faculty member for Counseling@Northwestern, is a doctoral candidate in counselor education and supervision, and maintains an active clinical practice with a special focus on trauma treatment, addiction and recovery issues, grief, loss, cultural/immigration issues, and LGBT issues.
Dr. Nona Wilson, another core faculty member for Counseling@Northwestern, has been a counselor educator for 20 years. In addition to her teaching role, she also serves as staff therapist, and is a second-year fellow with the Chicago Center for Psychoanalysis.
Shalini Lulla is a graduate student and is currently a clinical intern working with adult clients to address a variety of clinical issues.
Interracial Co-Teaching: How Different Cultural Styles Come Together to Create a Synergistic Educational Experience
Joel M. Filmore, EdD, core faculty, Counseling@Northwestern
Scott A. Wickman, PhD, associate professor of counseling, Northern Illinois University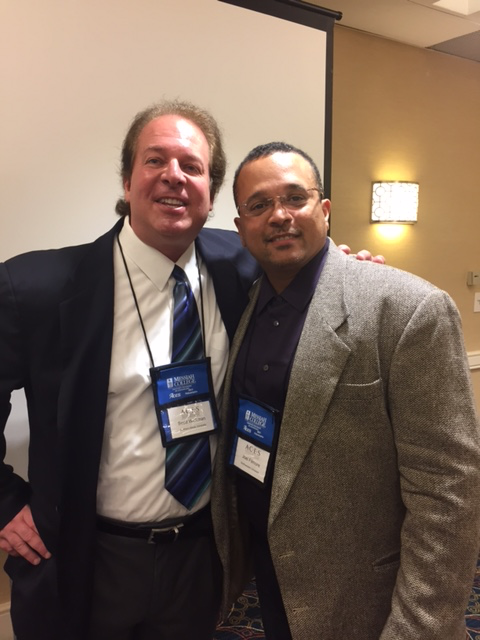 .@DrFilmore and Scott Wickman came from two different worlds, but create a synergistic educational experience. #ACES15
Dr. Filmore and Dr. Wickman lead this education session, a teaching method that utilizes constructivist theory to create new meaning and understanding of classroom dynamics as a means to energize and foster student cultural competency.
"We believe in the use of self as a tool in counseling. Utilizing your personal narrative can be extremely helpful in practice."
They shared their experience in interracial co-teaching and discussed how they were able to co-create a unique classroom environment by optimizing their differing teaching styles, philosophies, and life experiences in order to promote a synergistic classroom experience. By teaming a doctoral-level counselor-educator-in-training-of-color (CEITOC) with a fully tenured white faculty member, they portrayed how they were able to create a unique teaching paradigm.
"I've never had a class that was this energized."
A core faculty member of the Counseling@Northwestern program, Dr. Joel Filmore has been a counselor, educator and licensed professional clinical counselor for many years, co-founded the Illinois Association for Lesbian, Gay, Bisexual and Transgender Issues in Counseling (IALGBTIC), and currently serves on the national executive board. He is extensively involved in work with victims of sex trafficking, addictions, homelessness, HIV prevention, and numerous other disenfranchised populations—and has his own powerful personal story of healing.
Dr. Scott Wickman is an associate professor of counseling at Northern Illinois University and president of the Illinois Counseling Association who has held numerous leadership positions in counseling associations over the years. Dr. Wickman is also the recipient of many awards related to counseling education. His research has been published in a number of academic counseling journals.
Identifying Counseling Traits Ranked Most Important through Q Sort Analysis
Nathan Perron, EdD, Core Faculty, Counseling@Northwestern
In this session, Dr. Perron discussed how the counseling field continues to expand in countries and cultures that have inadequate access to trained professionals in counseling and mental health. In the study Dr. Perron's study, certain counseling traits were identified and ranked most important by international counseling professionals through a Q sort analysis.
Respect, awareness, people & culture -focused, are ranked highest in important traits for international #counselors – Nathan Perron #ACES15
"Respect and preserve the dignity of all people" – most important international counselor trait! Nathan Perron #ACES15
Dr. Perron highlighted how these results will be used to facilitate further discussions regarding the implementation of a variety of international counseling traits, and what this means for the future of the counseling profession throughout the world.
"We believe in 'being over doing' because these are hard traits to fake."
Dr. Nathan Perron is an Illinois-licensed clinical professional counselor (LCPC), director of Online Clinical Training, and core faculty with Northwestern University. A nationally certified counselor (NCC) and an approved clinical supervisor (ACS), he's registered as a master trainer for mental health facilitator programs with the international division of the National Board for Certified Counselors (NBCC-I) and has facilitated collaborations between organizations and institutions to advance mental health training that advocates international and cultural awareness of global needs.