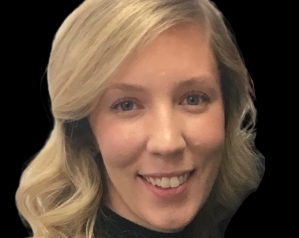 Fallon M. Calandriello, PhD
Clinical Training Director
Fallon M. Calandriello, PhD, is a core faculty member for the Counseling@Northwestern master's program at The Family Institute at Northwestern University. Her various roles include teaching, advising, supervising, and mentoring counselors-in-training as they navigate the dynamic world of mental health counseling. Dr. Calandriello earned her PhD in Counselor Education and Supervision from The Pennsylvania State University and her MA in Counseling Psychology from The Family Institute at Northwestern University. She has worked in community mental health, schools (K-12, university-level), and private practice. Dr. Calandriello's interests include adolescent and young adult mental health, military and military-connected mental health, and special topics in counselor education. Dr. Calandriello is currently a member of the American Counseling Association (ACA), Association for Counselor Educators and Supervisors (ACES), Association for Child and Adolescent Counseling (ACAC), and Military and Government Counseling Association (MGCA).
Recent Presentations and Publications:
Fulmer, R., Calandriello, F., & Litherland, G. (2022). Chapter 1: Psychodynamic Theory. In R. Fulmer (Ed). Counseling Theories.
Zalaquett, C.P., Chatters, S.J., Ivey, A., Calandriello, F. & Joo, H. (2020). Chapter 27: The counseling field and the rights of the children. In B.K. Nastasi, S. Hart, & S. Naser (Eds). The International Handbook on Child Rights and School Psychology.