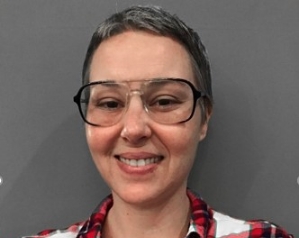 Jennifer Casani, PhD, LMHC-QS
Core Faculty
Dr. Jennifer Casani is a Core Faculty member in the Online MA Counseling Program at The Family Institute at Northwestern University since September 2019. She is a Licensed Mental Health Counselor and Qualified Supervisor for registered Mental Health Counselor and Marriage and Family Therapy interns in the State of Florida. Dr. Casani obtained a PhD in Counseling with a Specialization in Marital, Couple, and Family Counseling/Therapy from Barry University in 2013. Her clinical experiences include individual, couple, and family counseling in the areas of sexual health and wellness after HIV/AIDS diagnosis; substance use; LGBTQIA2S+/SAIGE community; end-of-life and bereavement care; and clinical directorship at a substance use treatment program. She has been a counselor educator since 2016, teaching on-ground courses at a CACREP-accredited university with sites in Florida and Nassau, Bahamas, and she was an on-ground university supervisor to master's practicum and internship students who counseled individuals, couples, and families. Her primary research interests include counseling in the LGBTQIA2S+/SAIGE community and social justice and advocacy work within the counseling profession.
Recent Presentations and Publications:
Casani, J. (2022). FALGBTIC Stands Against the 'Don't Say Gay' Law. Florida Counseling Association Spring 2022 Newsletter.
Dominguez, A. & Casani, J. (2021). Supporting LGBTQ youth in South Florida. Florida Counseling Association Winter 2021 Newsletter.