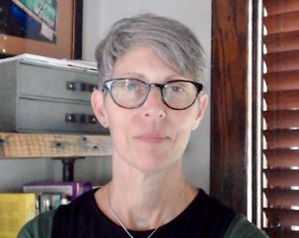 Joy S. Whitman, PhD, LPC, LCPC, NCC
Core Faculty
Dr. Joy S. Whitman is a licensed professional counselor (LPC) in Missouri and a licensed clinical professional counselor (LCPC) in Illinois as well as a national certified counselor (NCC) with the National Board for Certified Counselors (NBCC). She has been a counselor educator for more than 20 years, holding positions as associate professor at Purdue University Calumet and associate professor at DePaul University. At DePaul University she also served as the associate chair and chair of the department of counseling and special education. Prior to joining the faculty at Counseling@Northwestern, she was core faculty in the counselor education and supervision program at Walden University. Whitman earned her doctorate in counseling psychology from West Virginia University and her master's degree in counseling and human relations from Villanova University.
Whitman has served the counseling profession in a variety of ways. She was president of the Association for Lesbian, Gay, Bisexual, and Transgender Issues in Counseling from 2005 to 2006; the governing council representative for the division from 2009 to 2015; and a member of the ACA ethics committee from 2003 to 2006. She was ACA delegate for the 20/20: A Vision for the Future of Counseling Task Force from 2005 to 2009 and most recently a member of the LGBT Adult Lifespan Development: Targeted Task Group for ACA. She served as a member of the supervision initiative for the Association for Counselor Education and Supervision Task Force from 2014 to 2016. Additionally, Whitman serves as an editorial board member for the Journal of Lesbian, Gay, Bisexual, and Transgender Issues in Counseling and served on the editorial board for Adultspan Journal, the journal for the Association for Adult Development and Aging.
Whitman's research focus is on LGBTQ counseling issues, specifically on training counselors to provide affirmative therapeutic treatment, and she has published and presented on these issues nationally and internationally. She maintains a private practice in Missouri where she counsels adults and couples and focuses her practice on working with the LGBTQ communities.